As New Zealand's premier wedding company, we offer the ultimate in romantic destination weddings.
Each of our Ultimate Wedding Packages are designed to give you an out-of-this-world adventure, a flawlessly planned dream wedding with magical memories that will last a lifetime. We make all your dreams come true!
Say your vows in this exclusive mountain wedding location in Wanaka, surrounded by majestic views. Accessible only by helicopter, this remote location gives you not only true intimacy, but also adventure for your dream wedding day.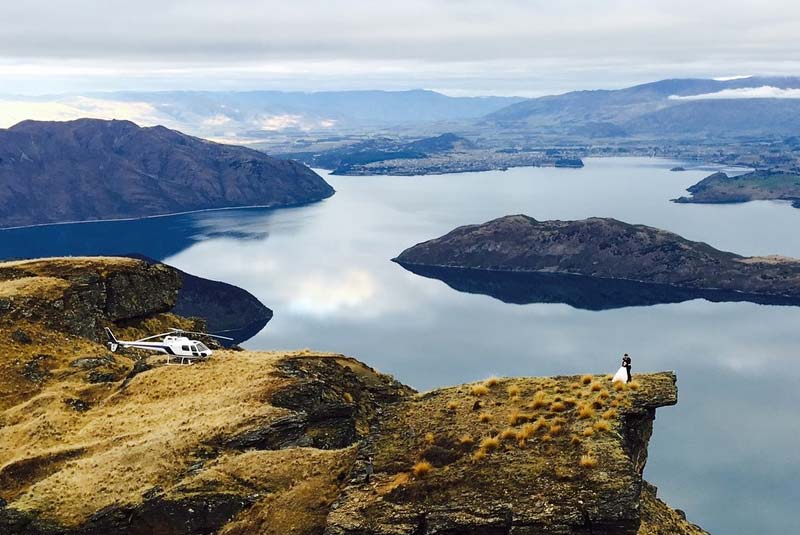 This is one of New Zealand's most romantic wedding locations. Lookout Hill offers couples spectacular views of Lake Wanaka and the surrounding mountain ranges. Perfect for couples eloping to New Zealand.
We have called this wedding package Heavens Touch as that is what you will feel when you land at 5028 feet above sea level, with views that will leave you with memories to last you your lifetime.